10.10.10 March for Children and Youth
October 21, 2010
On 10.10.10 the Children's Defense Fund held a March for Children and Youth at our State Capitol. The March organized by CDF's YALT (Young Advocate Leadership Training) was to increase awareness and change across ten major issues affecting Minnesota's children (Early Childhood Education, Healthy Development, Child Welfare, Poverty, K12 Education, Healthy & Stable Housing, Juvenile Justice, Out of School Time, Youth Violence and Children in Immigrant Families).
The Minnesota Youth Council attended the March as a close out to their first retreat. Additionally, many of Minnesota Alliance With Youth's Promise Fellows were in attendance supporting the cause.
Highlights from the day included the March, speakers: Mary Wright Edelman, CDF Founder, and Keynote: Garrison Keillor. Music was performed by Deliverance For Youth (DFY) Choir and Youthrive artists: Mike Dreams and Shanelle McCoy. Also in attendance were Mayors of Minneapolis and St. Paul Norm Coleman and R.T. Rybak, Gubernatorial Candidates Mark Dayton and Tom Horner and Senators Al Franken and Amy Klobuchar. The day included Family-friendly activities, information tents, screenings for work support programs and voter registration.
Below are pictures from the event.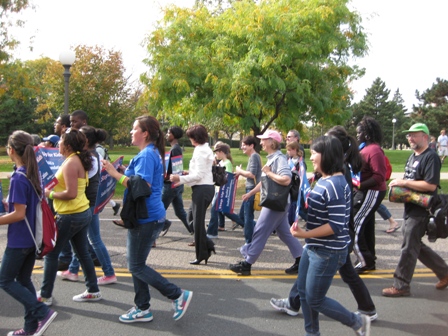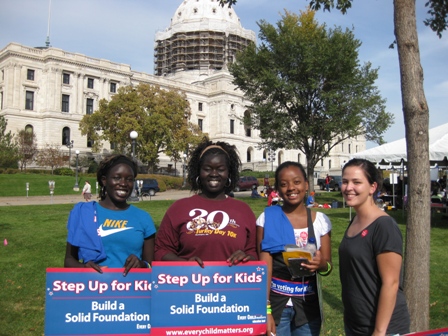 * A special Thanks to Lana Peterson for the great photos!