2013 Lt. Governor's Red Wagon Awards Recipients
May 28, 2013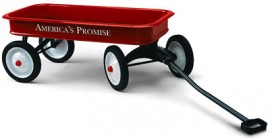 We are excited to announce this years Lt. Governor's Red Wagon Award Recipients! We received over 50 nominations for amazing young people and youth groups throughout Minnesota! From these, our selection committee reviewed all of the incredible nominations and selected 10 Individual Award Winners and 5 Group Award Winners who demonstrate academic achievement, civic engagement & service and/or exemplary leadership. So with no further ado, here are the 2013 Red Wagon Award Recipients:
Individual Award Winners
Nikia Baker – Minneapolis

Ellie Bauer – Hawley

Adyiam Kimbrough – Worthington

Lasasha Martin – Savage

Divya Melachuri – Woodbury

Logan Monroe – Federal Dam

Emma Olson – Naytahwaush

Kristina Packer – Zimmerman

Alexis Soto-Marquez – Brooklyn Park

Heather Weller – New York Mills
Group Award Winners
Augsburg Fairview Academy, Hope Closet Group, Minneapolis

Teen POWER, St. Paul

Destination ImagiNation Team, Oakwood Elementary School, Hamel

6

th

Grade AmeriCorps Group, Lincoln Park Middle School, Duluth

Girl Power!, YWCA, Duluth
For questions, please contact Hannah Nemetz at hnemetz@mnyouth.net or 651-340-0758.