2015 Serve a Smile Award Recipients
March 10, 2015
Delta Dental of Minnesota Foundation Announces 2015 Serve a Smile Award Recipients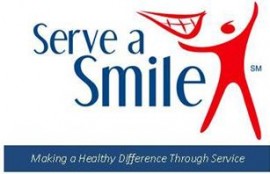 March 10, 2015 (Minneapolis, Minn.) — Delta Dental of Minnesota Foundation, in collaboration with Minnesota Alliance With Youth and Minnesota FCCLA, has awarded more than $30,000 in annual youth service grants and in-kind dental hygiene supplies to 39 sites in 29 communities. These competitive grants are awarded through Delta Dental's Serve a Smile grant program to support youth-led service projects that address important oral health and overall health issues. The program provides young people with funds to create healthier schools and communities.
"Youth in Minnesota have shown tremendous creativity and initiative over the past 11 years of the Serve a Smile mini grant program," said Susan Hammel, Executive Director of the Delta Dental of Minnesota Foundation and Community Affairs. "We're proud to provide an opportunity to support young leaders in creating solutions to improve the oral health and overall health in our local communities."
"The Alliance is pleased to celebrate our 12th year of partnering with Delta Dental of Minnesota Foundation and Minnesota FCCLA on the Serve a Smile program," said Sarah Dixon, CEO of Minnesota Alliance With Youth. "The opportunity to give back and become involved in the community is critical to the academic and lifelong success of youth. These grants are a tremendous way to engage young people as contributing members of society, raise awareness of important health issues, and provide much-needed support across our state," Dixon said.
Grantees, their family, friends, school and community leaders, and the general public are invited to come together in celebration of these young people and their positive impact on their communities at the 2015 Global Youth Service Day, held at Mall of America on April 18th. The largest youth service event in the world, Global Youth Service involves more than three million youth in service projects across 100 countries in every region of the world.