Alliance Convenes Summits of Promise
February 3, 2014
By Jessica Greer
Approximately 300 young people, teachers, youth workers, and policymakers met to discuss the metro area's opportunity and achievement gaps Dec. 10 at a "Summit of Experts" held on the Hamline University campus. This summit was one of 14 in the country sponsored by America's Promise Alliance and AT&T. To kick off the day, participants sang the childhood favorite "Little Red Wagon," significant for its symbolic connection to America's Promise Alliance.
Convened by the Minnesota Alliance With Youth, this summit was one in a series of summits held around the state. Each summit brings together youth and adults to discuss issues that affect the graduation rate and the achievement and opportunity
gaps — including bullying, drug and alcohol abuse, and crime, safety, and gangs. The strategies shared will be included in the work of the statewide Minnesota Youth Council (an Alliance initiative) as they advise the Minnesota legislature in the next session.
Commissioner of Education Brenda Cassellius, who spoke at the metro summit, commented that she had "never seen such a generation of youth who care so much for each other and want to give so much to the world."
Another participant drew attention to the importance of teachers, noting that a head down on a desk should not be seen as apathy but as a hand raised, asking for help.
GradMinnesota, a collaborative effort of the Alliance, the Department of Education, and the Governor's office, helps convene the summits as part of GradNation. Like GradMinnesota, GradNation is aiming for a 90 percent graduation rate — no less than 80 percent — in American high schools by 2020, and also aims to reclaim America's standing as first in the world in college completion. Other partners in the summits include Minnesota Campus Compact, the Mentoring Partnership of Minnesota, MADD, Teenwise, and Youth in Government. Additional support comes from a strategic partnership that includes Youthprise and youthrive, and through funding from State Farm.
The culmination of the summits will be a statewide summit in the Twin Cities on Friday, June 13, convening previous summit attendees. The Minnesota Youth Council will then utilize the identified strategies to guide their work with the legislature, in philanthropy, and with the Department of Education. GradMinnesota will also incorporate the strategies in "A Collective Call to Action" to be shared with legislators and policymakers.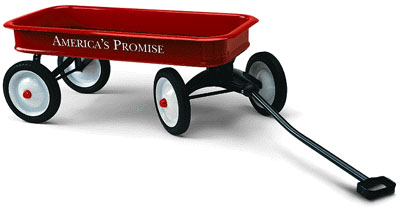 ■
Greer, Jessica. "Alliance Convenes Summits of Promise." Promise Press 17.1 (Winter 2014): 1-2. Print.