Alumni Star: Joy McBrien
May 16, 2017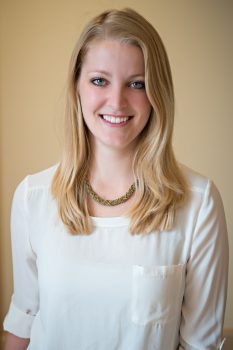 Joy McBrien is the CEO and Founder of Fair Anita, a social enterprise and one of the first Public Benefit Corporations in Minnesota. Fair Anita works with 8,000+ women in 16 countries, selling fair trade products to create economic opportunity for marginalized women around the world.
Joy served at Laura Jeffrey Academy, a girl-focused middle school in St Paul, during the 2011-2012 school year. Her experience at this social justice-oriented school expanded Joy's interest in feminism and women's rights. "I was working with 7th graders who knew more about intersectionality than I knew existed, and it was very humbling to learn from them and the Laura Jeffrey Academy staff. I learned a lot about the kind of organization I wanted to start by being involved as a Promise Fellow: one that values advocacy, the voices of all people, continual learning and growth, and where change is a part of constant improvement," said Joy, of her service experience.
As a Promise Fellow, Joy had hands-on experiences with nonprofit Boards, event planning, program management, and managing volunteers and employees, all of which helped her find her path as an entrepreneur. Following her year of service as a Promise Fellow, she stayed involved with Laura Jeffrey Academy, planning their annual fundraiser gala, serving as a Board Member, and doing part-time development work.
In 2015, she founded Fair Anita, where she is able to create opportunities for women and girls through an intersectional feminist lens.  Joy has been named a Top Ten Outstanding Young Minnesotans 2015, Minnesota Business Magazine's 35 Entrepreneurs Under 35, and is a recipient of the Real Power 50 Award.