Alumni Star: Kate Byrne
May 16, 2017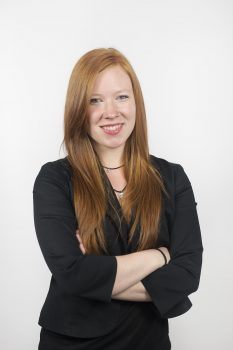 Kate works for the Brooklyn-based non-profit Girl Be Heard, a non-profit that amplifies, develops, and celebrates the voices of young women through socially conscious theatre-making.  As Executive Assistant, Kate is the right-hand woman to the CEO and Co-Founder, and provides support for special projects, events, global programming, and performances.
Kate came to Americorps with a degree in sociology and anthropology and a strong passion for human rights and social justice. She had previous experience working with fledgling women's organizations in Tanzania and Uganda and was seeking a way to serve in a community closer to home. Kate's term of service as a Promise Fellow helped her to develop as an advocate, both for herself and others. Kate "loved being involved in direct service with youth and engaging students through education and community service." She said that "one of the most incredible aspects of being a Promise Fellow was the opportunity to step into many different roles, where I gained new skills, confidence, and expertise."
Kate's skills in project management has led to her success at her current position at Girl Be Heard, where she has been able to transfer her previous youth empowerment experience into working for an organization that uses socially conscious theatre to spark community dialogue around injustice and equity.