Alumni Star: Ryan Banning
May 16, 2017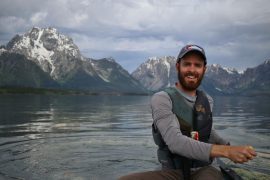 Ryan Banning served as an AmeriCorps Promise Fellow with Project SUCCESS in Minneapolis in 2008. "As a Promise Fellow, I was able to gain incredible, hands-on experience both in the classroom working with middle and high school youth, and in the office in collaboration with other youth development educators. I was given a wide range of freedoms to explore, to create, to take risks, and ultimately to learn more about myself and what I can offer to an organization," said Ryan.
Serving as a Promise Fellow helped Ryan confirm his beliefs around the type of work he engaged with- helping to strengthen under-served communities, and provide them with the tools and resources they need to advocate effectively for themselves.
In 2012, Ryan was awarded the Eli J. Segal Entrepreneurship Award, the highest and most prestigious honor awarded by AmeriCorps Alums to former AmeriCorps members that continue to live out their lifetime commitment to service.  Today, Ryan is proud to serve as a member on the development team at City Kids Wilderness Project, an organization that helps build resiliency, broadens horizons, and ensures skills for success through extraordinary outdoor adventures, leadership development, year-round enrichment and academic support for under-resourced urban DC youth.