Celebrate Promise Fellow Week, July 7-11th!
June 23, 2014
Minnesota Alliance with Youth and the Massachusetts Promise Fellowship are teaming up to celebrate the life-changing work that AmeriCorps Promise Fellows do in our communities!  Join us for a virtual party on Facebook (MNYouth) and Twitter (@mnyouth) during #PromiseFellow week, July 7-11!
The Alliance and Mass Promise will be sharing photos, information about past Promise Fellows, service statistics, and more!
Calendar of Events
Monday– Share with your friends: "It's Promise Fellow Week! The best thing about being an AmeriCorps #PromiseFellow is …."
Tuesday– #PromiseFellow selfies!
Wednesday- Minnesota End of Year Retreat- Celebration of current Promise Fellows at Como Park and Zoo!
Thursday– #tbt Throwback Thursday!  "My proudest #PromiseFellow moment was …."
We hope you'll join in the fun!
@MassPromise setting the bar for #PromiseFellow Week!! Honor the work of #AmeriCorps Promise Fellows July 7-11! http://t.co/WbTh2y6T0g

— MNAllianceWithYouth (@MNYouth) June 24, 2014
Promise Fellow Alumni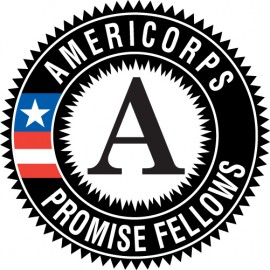 Are you a former Promise Fellow looking to reconnect?  You're invited to participate in #PromiseFellow Week as well!  AND, stay up to date and in contact with former Fellows by joining the alumni Facebook page and the LinkedIn alumni group below!
Join the Facebook Group:

  Minnesota Alliance With Youth Alumni Association
Connect on LinkedIn:

  Minnesota Alliance With Youth AmeriCorps Promise Fellow Alumni Group
To stay in touch and hear about more fun events, please send your most recent contact information to info@mnyouth.net.