Opening Up Her True Self
April 12, 2018
By Cesi Rasgado, AmeriCorps Promise Fellow serving at Minneapolis American Indian Center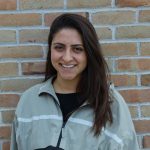 "One of the teens I have been working with used to hide her face with her hoodie and consistently look down at her iphone. She would rarely speak to the other teens in the group, sit in the back of the van, and place herself away in the background. Within the last few months, I was able to connect with her and gain her trust by recognizing her presence daily as well as asking more questions on what her interests are. I came to know that she is a talented young artist and passionate about graphic design.
She showed me some of her work on an online platform and I was blown away by her skills! Not only is she an amazing artist, she is also technologically literate! She learned how to use the online tool on her own and taught me the basics of how to use the design tool too. She had a database of her previous work and they were full of colorful wolves and cartoon-like characters. I knew from then that she could be of help with a community service project the team has been planning to present to the youth.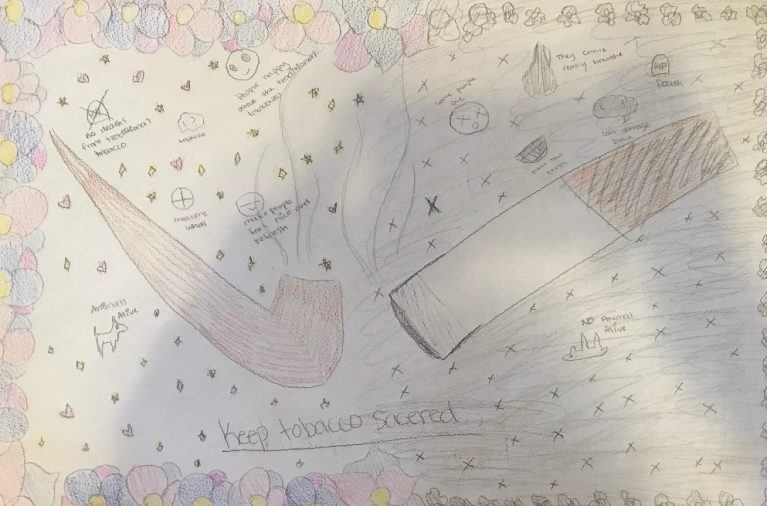 As we transitioned to the community service project, a mural painting focused on commercial vs. traditional tobacco, I asked her if she would be interested in assisting the team with the final design of the mural. She agreed to help and came up with numerous creative ideas from depicting the clear dichotomy of the effects of each use and the use of a frame to portray this. Since then, I have noticed that she's more confident, has built closer connections with other teens, and participates more with the group.
I am proud to see how far she has come and I look forward to seeing more progress in the following months!"
[From "Voices From the Field: Reflections from Minnesota Alliance With Youth's AmeriCorps Members." Spring 2018.]