Maddy: A Light During the Storm
November 18, 2019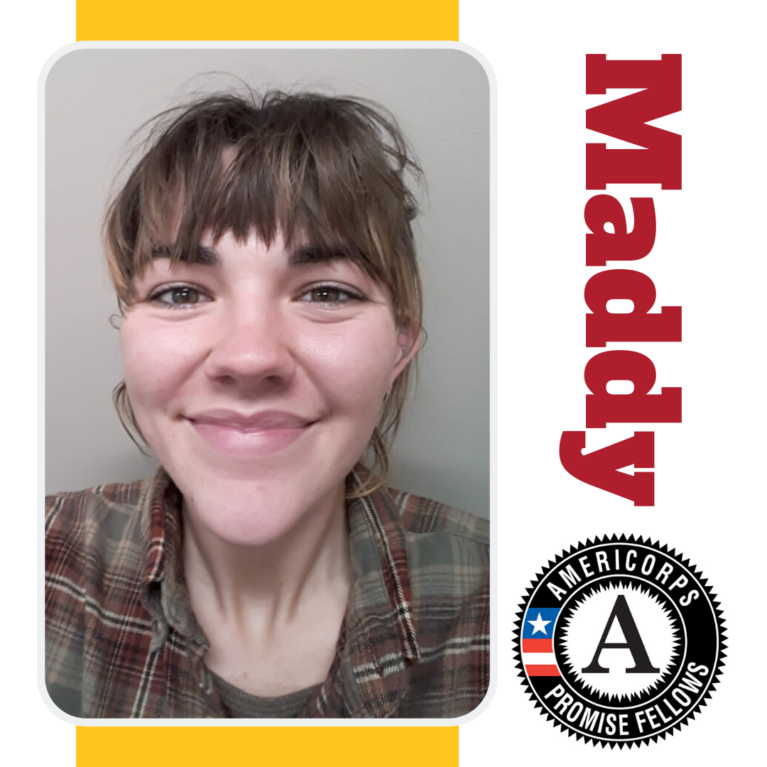 Maddy Foss is serving her second term as an AmeriCorps Promise Fellow at Integrated Arts Academy in Chaska.
Maddy became a Promise Fellow just a year after graduating high school.  Why did you choose to serve with AmeriCorps so soon after high school?
"As a senior in high school, I was working, going to school, living on my own, and in a relationship. Needless to say, I had a lot going on. I had a caring adult in school that continually reminded me to be thinking of myself and what was best for ME. I believe this relationship provided me with the encouragement I needed to complete the requirements for graduation.
After earning my diploma, I took on four jobs to get the "accomplished" feeling I was in search of. All of my friends had gone to college, but my path was uncertain. I was exhausted and made poor choices with my free time as I felt I deserved to have some fun. 
Feeling desperate, I reached out to my high school mentor and she opened my eyes to other opportunities; including the opportunity to serve as a Promise Fellow at Integrated Arts Academy, my high school alma mater.  I applied for the position that night and had not felt that 'on fire' in quite some time."
What you've learned about yourself through your service?
"My term of service has shown me more of my value. It has proven to me that I am capable, curious, and kind. There is no denying just how driven I am and how outgoing and thoughtful I can be. Each relationship I build with students pulls a new part of me forward. I love the varying dynamics that are highlighted by the connections made between myself and my students. I have learned just how excited I am about life and the opportunities that blossom from every moment."
What skills have you gained through your service? 
"Throughout my experience as a Promise Fellow, my communication skills have strengthened. I feel more confident in my ability to hold space for others. I have also honed in on my problem solving techniques and networking abilities. Additionally, I have deepened my understanding of the importance of relationships. I now recognize that I am a component of change and that I have a voice that is worthy of being heard.
For me, the 'best part' of being a Promise Fellow is the opportunity to be the person that I needed in high school for someone else. I had caring adults in my life, but I didn't see myself in them… now I get to be a light during the storm for some of my students. I am a part of the change I wish to see in the world."