Minnesota Alliance With Youth Awarded 210 Promise Fellows
May 8, 2014
The Corporation for National and Community Service (CNCS) today announced $205 million in grants to put AmeriCorps members on the ground to tackle critical challenges in communities across the U.S.
Minnesota Alliance With Youth is thrilled to be selected as one of the 288 organizations across the country receiving funding to engage AmeriCorps volunteers to impact the tough challenges facing our nation. Nationwide, CNCS funding will employ a total of 43,104 new AmeriCorps members, including 210 Minnesota Alliance With Youth Promise Fellows!
"AmeriCorps members are improving the lives of millions of citizens and making a powerful and lasting impact on the toughest challenges facing our nation," said CNCS CEO Wendy Spencer. "They are an indispensable resource for nonprofits, communities, and the individuals they serve. As we mark the 20th anniversary of AmeriCorps, we salute all AmeriCorps members for standing up and serving our country." See a full list of grantees HERE.
While they serve others, AmeriCorps members also expand opportunity for themselves – gaining skills, experience, and college money to jumpstart their careers. If you, or someone you know is ready to #GetThingsDone, apply to be one of the 210 AmeriCorps Promise Fellows statewide who devote a year of service to narrowing the opportunity and achievement gaps in Minnesota.
Promise Fellows provide a powerful solution by serving in school districts and community-based organizations striving to meet the needs of youth, grades 6-10, increasing the capacity of schools and community-based organizations by connecting youth to caring adults, leading service-learning and civic engagement activities, and providing high quality academic support.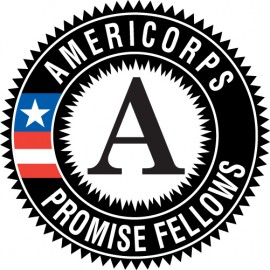 Apply to become an AmeriCorps Promise Fellow and #GetThingsDone for youth in your community!