Minnesota Youth Council Covid-19 Issues: Food Insecurity
May 19, 2020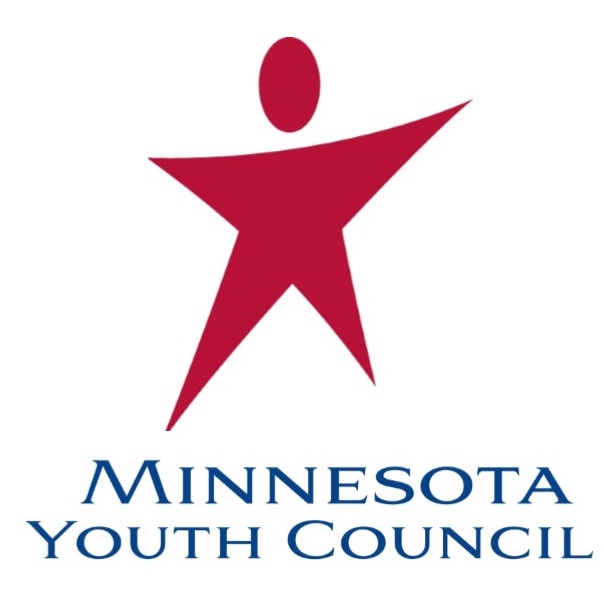 The Minnesota Youth Council (MYC) is a collaboration of youth and adults working together to empower and mobilize young people across the state to exercise their voices, opinions, and ideas, as well as take action on issues affecting youth. In 2013, the Minnesota Legislature formally recognized the work of the Minnesota Youth Council, passing into law the Minnesota Youth Council Committee Bill. This established the council as the "voice of youth" to the state legislature and the Governor — the only legislatively mandated youth council of its kind in the country. The following is a statement from the youth representatives of the Minnesota Youth Council:
Covid-19 is having profound impacts on communities across the state, and the issue of food insecurity is being compounded by the crisis. School closures shut down a place which not only serves to educate young Minnesotans, but also feeds many whose families cannot afford enough to eat. Children of parents who are recently unemployed are adding to the strain on this important system. Although these warrant concerns, the problem is far deeper than surface level, with rural access to food being limited, food deserts causing a lack of access to proper nutrition in largely populated areas, and even the crash of the recent agricultural market in the US exacerbating the problem. In this statement, the Minnesota Youth Council will present the problem, analyze its roots, and find solutions to alleviate its effects.  
Food insecurity was already a major problem in Minnesota before the COVID-19 pandemic. A 2017 report by the Minnesota Department of Health defined food insecurity as a lack of access to food because of income and  "mom eating a few bites of dinner to make sure her children get enough to eat or families eating cheap, filling, and unhealthy food until the next paycheck." It also portrays the fact that food insecurity leads to "is associated with poorer health and increased medical costs in both children and adults." That same report showed that Minnesota was the 7th worst state in the nation in regards to food safety, with 1 in 10 Minnesotan households experiencing some form of food insecurity, and also states that  "36.4% of the visit to food shelves in 2017 were by or for children." COVID-19 is making this problem worse. According to the Original 2017 Department of Health report, 4 in 10 Minnesotan children qualify for free and reduced price lunch. While Executive Order 20-02, signed by Governor Walz ordering schools to move to distance learning, required schools still provide free lunches to students in need, many students will inevitably miss out, whether due to lack of transportation, lack of communication from district to student, families not having enough money to cover the 2 meals not provided by schools, etc. The adverse economic effects of the virus are compounded access to food, with a Food Navigator article published on April 15 2020 exemplifying the issue by explaining "As the economic downturn continues, it is likely that the numbers losing income will continue to grow." The April Jobs report stated that 20.5 million Americans lost employment in the month alone, meaning that this lack of income will not only affect the worker, but their families and their children for families all across the nation.
Urban Areas are being hit quite hard by the Pandemic and the corresponding increase in food insecurity. In a paper written by the International Institute for Environment and Development, they say "Low and irregular incomes are the root cause of urban food insecurity, but inadequate housing and basic infrastructure and limited access to services contribute to levels of malnutrition and food insecurity that are often as high if not higher than in rural areas." Urban Areas also face a problem unique to their area called food deserts, where there aren't enough grocery stores serving quality and nutritious food that average people can take advantage of. Food Deserts highlight growing disparities in our country. In an August 2012 USDA study it showed that the more of a minority community you live in, the likelier you are to live in a food desert, and the same trend is shown for poverty. With the continuing economic spiral, this is only going to continue to get worse. Children will end up going hungry or malnourished because of the lack of availability of food and the diminished income their families are experiencing. Food deserts will compound this, making it so even if families have the funds to put food on the table, it will be increasingly hard to find, especially with recent hits to the national food supply chain.
Rural Areas are the center of the United States' and Minnesota's food supply. Because of State Shut-Down orders and the need to maintain a healthy and safe workplace, the star tribune stated that "40% of national hog slaughtering capacity has been idled." This includes the meat processing plant in Worthington. Agriculture and Swine Production is some of the largest industries in southern Minnesota, and continued layoffs will only make food insecurity worse. Even before the pandemic, 15% of rural American households were food insecure, according to a may 2018 article by Move for Hunger. Large sectors of agriculture have crashed because of the economic impacts of the Pandemic, with Live Cattle, Class 3 and 4 Milk, Ethanol, and Swine Production, all industries active in Minnesota, dropping over 25% in price since the beginning of the pandemic according to an April 3rd Feedstuffs Article. This economic crash will cause many households to go hungry because of an inability to simply provide without income. 
But even if people are able to afford food, the supply chains have been heavily damaged by the pandemic. According to a Time Magazine publication on April 30 2020, beef production nationwide is down 25% and pork production is down 15%.  President Trump signed an executive order to help limit the closure of meat processing plants, but this likely won't be effective due to worker shortages from infection and plants such as the one in worthington shutting down on their own accord to protect employee safety. This could cause a meat shortage for weeks to come, and while the solution may be to seek alternative sources of protein, for many this isn't feasible because of the lack of availability, the possibility of higher prices, or a small supply due to a historically low demand for alternative meat options. 
While the problems may be seemingly insurmountable, there are some things you,  the state of Minnesota, and the Federal Government can do to lessen the problem. First, in order to lessen the impact of income for Food Insecurity due to job loss, the Federal Government and Minnesota should temporarily lessen restrictions on SNAP and other benefits, whilst also providing more funding to the SNAP program to ensure it is ready for an increase in participation. Such a method would allow for people to get food when they wouldn't otherwise whilst not putting the burden on the local economies. The state should also start to address the problem of food deserts and examine what they can do to make sure healthy and nutritious options are available to all Minnesotans. The average citizens may not have as much power as the state and federal government, but you can certainly do something as well. You should make sure that when you are shopping, you are focusing on local businesses. This helps families in your community and helps stimulate the economy by ensuring the money spent stays where you are. You can do this by supporting a local grocery store or a local meat cutter if they are still open. Another thing you should do if you are able is donate to a local food shelf. They are going to be critical in the coming weeks, so they need our support. Most shelves take food or monetary donations, but often they can be more effective with monetary donations, so consider that method first before donating. Finally, schools should consider moving their free lunch program for distance learning in the summer. This would be a relatively simple change, but would create a great resource for low income families to take advantage of. 
While the issue of food insecurity often goes unnoticed, it affects all walks of life. This problem will only grow larger because of the pandemic, so we need to address it now. As we focus on many areas of the pandemic such as public health, distance learning, and what businesses are essential versus non-essential, we need to remember that issues that existed before the pandemic can and will get much worse if left alone.
Food Insecruity Resources
www.hungersolutions.org/programs/mn-food-helpline/ 
www.feedingamerica.org/find-your-local-foodbank 
mn.gov/covid19/for-minnesotans/get-help/food.jsp 
www.2harvest.org/who–how-we-help/services-and-programs/services/agency-list.html#.XoztyTZYZPY