Northfield, MN: Michelle's Story of AmeriCorps Impact
February 25, 2019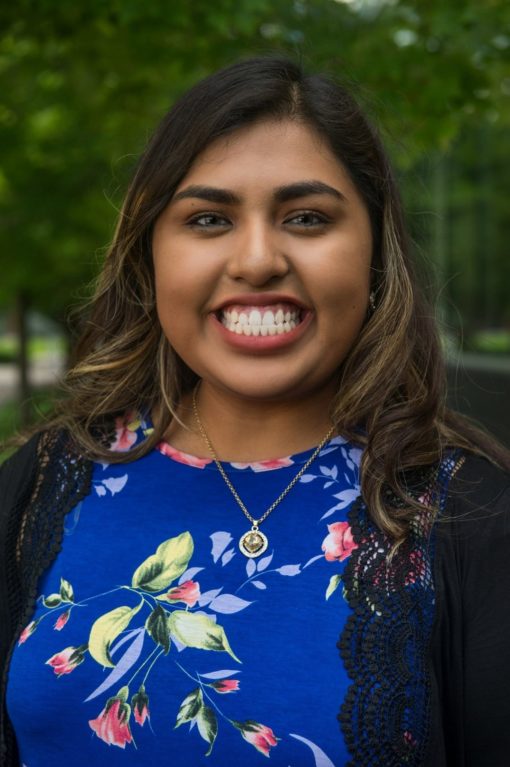 Michelle Martinez, a graduate of Northfield High School, benefited from the service of AmeriCorps Promise Fellows throughout her middle and high school career.  Now a Junior at the College of Saint Benedict/ Saint John's University, Michelle is studying Elementary Education and Spanish.
Michelle first was paired with a Promise Fellow through the TORCH (Tackling Obstacles Raising College Hopes) program. TORCH, and the Promise Fellows that serve there, support students of color, youth from low income families, and first-generation college attendees.
"Promise Fellows made an impact on my high school experience because they helped me establish relationships, helped me work towards my goals and supported my growth as a student and an individual" says Michelle.  "They supported me in so many ways; listened to me when I needed someone to talk too, provided academic help, gave me rides for school events and supported me when applying for college and financial aid."
Michelle says the best part about working with Promise Fellows was getting to know them as a person and building a close relationship. She says her Promise Fellows were role models.  "They were always so confident and full of energy. I strove to be just as amazing as they were."
By all accounts, Michelle is just that!  At CSB/SJU she is in a fellowship program called Intercultural LEAD that serves students who are first generation college students throughout their four years of college. She has participate din service trips to Guatemala and Ecuador and is actively involved in Campus Ministry and Exploring Latin American Cultures and is a Mentor for Advocates for Inclusive Mentorship (AIM).
Michelle has dreams of giving back to her community of Northfield by becoming an elementary Compañeros (Spanish immersion) teacher, and teaching the next generation of change-makers!  We can't wait, Michelle!