Northfield's Promise of Graduation
July 1, 2016
By: Maelynn Rosas Bermudez, 2015-16 AmeriCorps Promise Fellow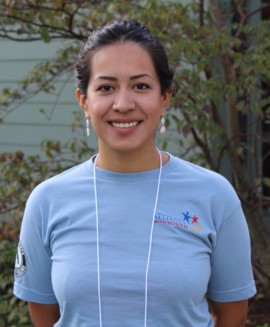 While growing up in Northfield, there were limited programs aimed at supporting Latino kids and youth. As I reached high school, the Latino population grew in Northfield and the city responded by embracing the Latino community.
Thanks to the TORCH (Tackling Obstacles and Raising College Hopes) program, I attended my first summer camp on a college campus early in high school. It was an amazing experience. My eyes opened to see that there were options for me. Rather than just working at a factory, I could graduate and go to college. After that summer camp, I was more engaged and inspired to attend college.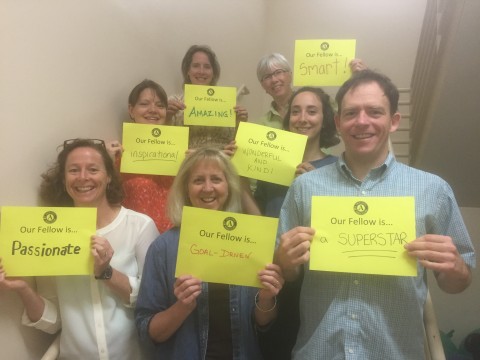 During my senior year in high school, my life changed when I learned I was going to be a mom. I had been accepted to two colleges by then and I was afraid of what I was going to do. The TORCH initiative was a great support. I made it through my first year in college and had a seven-month-old daughter. By the end of my freshmen year, I had decided to move back to Northfield. I was nervous because I didn't know what I wanted to do career wise. I was working as a certified nursing assistant at the time, but knew that wasn't what I wanted to do as a career. I reached out again to TORCH to see if I could work in a summer program to see if I liked working in education. That summer, I worked in one of the free programs that are a part of Northfield Promise and I loved it! I discovered a passion for education.
Today, I am about to start my final year of my bachelor's degree in elementary education. I have become very involved in Northfield Promise because I know how helpful the community has been to me getting to where I am today – and I want to give back. It brings me such joy to see all the initiatives that are happening in my hometown through Northfield Promise. I love the changes happening in Northfield and the opportunities that my daughter has because of Northfield Promise. Being a mom at any age, I always wonder if I am doing the right thing. I have to say – I have never questioned myself about being involved with Northfield Promise.