Meet Gracie: AmeriCorps Promise Fellow Alum
February 25, 2019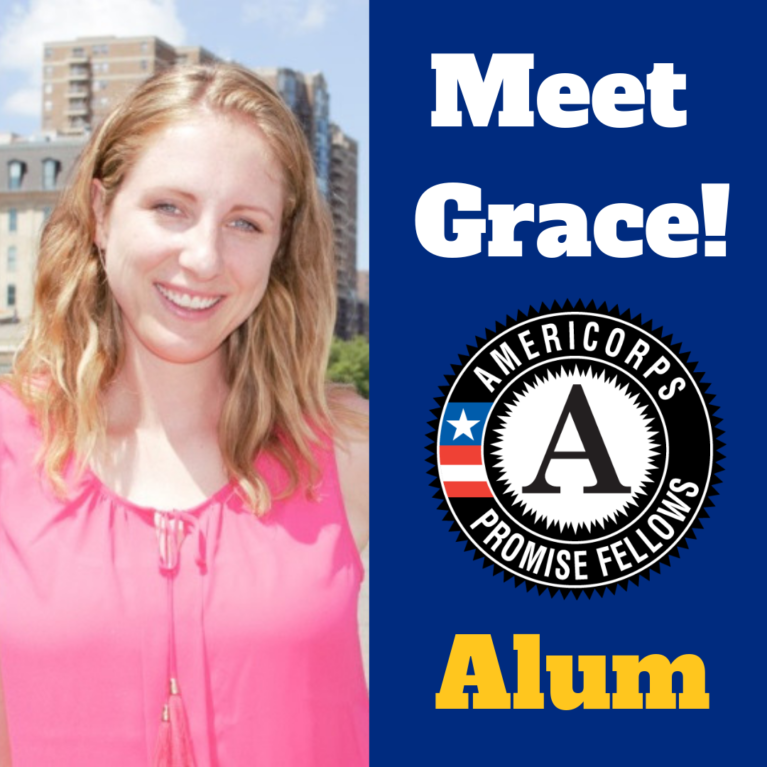 Gracie Miller served as an AmeriCorps Promise Fellow in 2005 at the Jewish Community Relations Council. Her service supported an anti-racism initiative called Tolerance Minnesota, where she provided diversity education resources for schools.
Gracie fondly remember leading a painting project in local schools that was meant to de-stigmatize conversations about race. "We did self-portraits and discussed self-perception and the science of melanin. The way that some students responded to that activity was eye-opening for me, because some students would intentionally try to make their skin look lighter in their self-portrait. I learned that internalized racism can start very, very young, and that we all need to get better at talking about race in safe and self-affirming ways."
Gracie's service in AmeriCorps influenced her path tremendously- not just because of the actual position she had, but because of one of the benefits given to Promise Fellows- the AmeriCoach life coach opportunity. "At the time we were given 10 sessions of career coaching, which not only helped me figure out my next steps, but also showed me that career coaching was something I wanted to look into as a profession. I decided that if I turned 30 and still had an interest in coaching I'd pursue it (which at the time would've been 6 years in the future). Now I've been coaching for 7 years and founded livelifepurpose.com."
When she isn't coaching, Gracie works at Greater Twin Cities Youth Symphonies, where she supervises an Alliance AmeriCorps VISTA member!  She says that her prior experience prepared her to supervise AmeriCorps members because she knows first-hand what service entails, including the unique challenges that come along with a year of service. "Those of us who are service-oriented can sometimes overwork or undervalue ourselves or struggle with work/life balance. I appreciated the supervisor that I had as a service member and knew I wanted to be the kind of supervisor who would meet a new AmeriCorps member where they're at and help them find what's next for them professionally."
Thank you, Gracie!