Press Release: Announcing the Eleventh Annual Red Wagon Awards
November 1, 2013
Nominations Open for the Eleventh Annual Red Wagon Awards!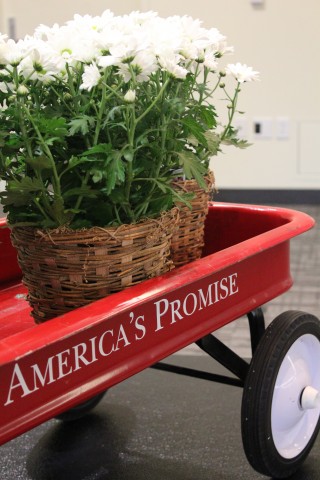 The Red Wagon Awards recognize and celebrate outstanding youth accomplishment throughout the state of Minnesota. Recipients are nominated for their civic engagement and service, increased academic achievement, and exemplary leadership in any one or more of these areas. The awards are given to both individuals and groups of young people who are working to create change in their communities.
"The Red Wagon Awards are a wonderful opportunity for us to celebrate the meaningful commitments young people make to volunteer service throughout Minnesota," says Sarah Dixon, President and C.E.O. of the Minnesota Alliance With Youth. "We're excited to honor a new group of incredible young people who have contributed to the well-being of our communities in unimaginable ways."
Anyone who works with young people — whether a community-based, school-based, faith-based organization or family — is encouraged to nominate youth or groups that demonstrate commitment to civic engagement and service, increased academic achievement, and/or exemplary leadership.
Research shows — and experience proves — that academic achievement, civic engagement, and leadership development are all keys to a young person's success — and that each impacts the others. Recognition and celebration of a student's accomplishments are crucial for continued success.
Help celebrate the accomplishments of young people in Minnesota! To learn more or submit your nominations visit https://mnyouth.net/work/red-wagon-awards/ 
Nominations accepted through April 1, 2014.
Questions? Contact Hannah Nemetz, hnemetz@mnyouth.net, 651-340-0758.
Founded in 1997, the Minnesota Alliance With Youth ignites the spark in all young people to become actively engaged, develop strong voices, and acquire the skills needed for success in school, work, and life. The Alliance brings together schools, communities, and organizations to achieve that mission. We are Minnesota's leading convener, collaborator, and capacity-builder for youth development, working with and for youth to ensure that all young people have access to fundamental resources proven to ensure that youth succeed. The Alliance is the Minnesota affiliate of the America's Promise Alliance and contributes resources to schools, communities, and partner organizations across the state in the form of nearly 200 AmeriCorps Promise Fellows. Please visit our website mnyouth.net for more details.