Promise Press Spring 2014; Volume 17, Issue 2
April 9, 2014
View full PDF: Promise Press: 2014 Spring Edition

Volume 17, Issue 2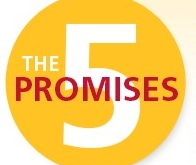 With this issue of the Promise Press, we rededicate the newsletter to the "Five Promises" and the ways the Minnesota Alliance With Youth's work supports these assets that lead to academic, social, and civic success.
Youth who have at least four of these resources are more likely to avoid violence, contribute to their communities, and achieve high grades in school. Having at least four of the promises also appears to mitigate gaps across racial and economic boundaries.
To experience the full power of the Promises, young people must experience these critical supports throughout their lives — in their families, at their schools, and in their communities.
In this issue:

As Minnesota's high school graduation rate hits a 10-year high of 79 percent, the Minnesota Alliance With Youth celebrates the collective work that undergirds this increase, a multi-sector approach the organization has fostered since its inception in 1997. Read more »
Montego Bay, Jamaica, and Bemidji, Minn., may not appear to share much in common beyond access to water, but for Minnesota Youth Council member D'Andre Gordon, both are home. This 14-year-old freshman at Voyageurs Expeditionary School is already "going above and beyond what many who grew up here do," says his MYC partner, Promise Fellow Sarah Lawrence. Read more »

Promise Fellows Stephanie Schiebe and Mark Bauer, who are supporting students at Hastings Middle School, found a "cohesive faculty, a strong social environment, and cooperative relationships," contributing to the "safe space" environment that helps out-of-school-time programs thrive, says technology teacher George Mitshulis. Read more »
Beyond "Cows, Colleges and Contentment," Northfield also offers award-winning integrated services for families and youth, fueled by its Healthy Community Initiative (HCI). Read more »
In March, the Alliance announced 48 grant recipients of the Delta Dental of Minnesota Serve a Smile health initiative, statewide. From Badger to Worthington, young people are leading efforts to teach oral hygiene, share nutrition information, increase fitness, and prevent diabetes — with the support of nearly $30,000 provided through mini-grants. Read more »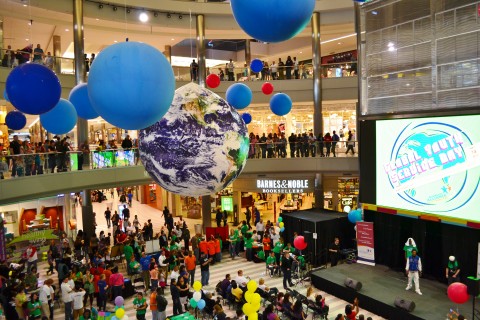 Join us on Saturday, April 12th, for Global Youth Service Day at the Mall of America Rotunda from 2 to 5 p.m! Read more »