Serving youth builds relationships, leaves impact
August 18, 2023
By: Karissa Cady,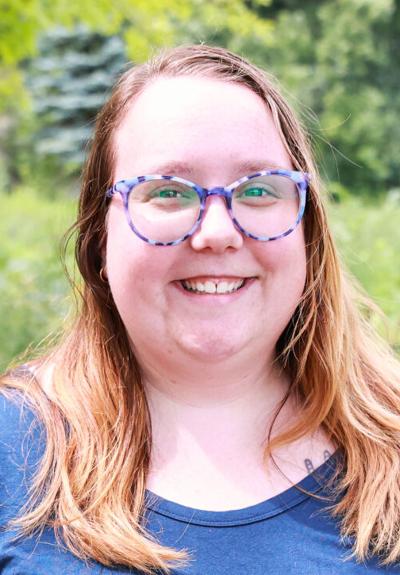 Growing up in Faribault, I was lucky to have the support of many caring adults in my life. Whether it was family, teachers or coaches, they made me feel heard and validated. The caring adults in my life inspired me to want to help others in that same way.
During my senior year at St. Olaf College, I faced the classic question all college students face: what was I going to do after graduation? I talked to one of my professors about my options, and she recommended that I apply to serve as an AmeriCorps Promise Fellow.
I joined the TORCH team at Northfield High School that fall and had the impression that I would be just doing some tutoring and helping out. Little did I know how much of an impact it would leave on me.
TORCH (Tackling Obstacles and Raising College Hopes) is an HCI-supported program that serves students of color, students from low-income households, and potential first-generation college attendees.
I would like to say that I taught these students skills that they might need in the future, but really, they have taught me so much more. The connections that I made with students reinforced my belief that all youth deserve to have someone in their corner, rooting for them regardless of who they are and where they come from.
After just a month of serving with students, I knew I had to come back. I loved getting to know each student, whether it was asking them about their current art project, how their math test went, or what they thought about the latest episode of a new show. I returned for a second year as a TORCH Promise Fellow and continued to build upon relationships and develop new ones that I didn't think would happen.
The students and TORCH team made it easy to want to come into school every day, and I hoped that after my service term I would find a way to stay connected. I am so grateful that I had the opportunity to return to TORCH as a TORCH coordinator after my AmeriCorps service ended, doing much of the same work and more.
The Promise Fellow position is perfect for anyone who is looking for a new opportunity and would like to give back — whether you're just out of college or you're an older adult who is interested in working with young people. I will admit, it's not always easy, but it is worth it. Our youth are always worth it.
Several Promise Fellow positions are open for the 2023-24 school year in Faribault and Northfield. Promise Fellows receive a stipend, an education award that can be put toward tuition or student loan debt, and other benefits.