We're looking for our next Executive Director!
August 1, 2022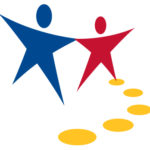 POSITION PROFILE: EXECUTIVE DIRECTOR – MINNESOTA ALLIANCE WITH YOUTH
kpCompanies is leading the search for the next Executive Director for The Minnesota Alliance With Youth. This is an exceptional opportunity for a mission-focused and strategic leader to oversee the administration, staffing, programs, and strategic vision of the organization and its Board of Directors.
THE ORGANIZATION:
Founded in 1997, Minnesota Alliance With Youth works with and for youth, engaging them as equal partners in finding the most effective and equitable solutions to our state's graduation crisis. The Alliance's work is driven by three core values; Equity, Quality and Collaboration. We work with and for youth to ensure that all young people have access to the fundamental resources proven to ensure that youth succeed– the "Five Promises"– Caring Adults, Safe Places, a Healthy Start, Effective Education, and Opportunities to Help Others. The Alliance is a proud AmeriCorps partner.
Minnesota Alliance With Youth is committed to ensuring safe places for youth and adults. The Alliance is prepared to make reasonable accommodations to meet the safety, well-being, and comfort needs of all individuals in any Alliance-sanctioned space.
POSITION:
Under the direction and guidance of the Board of Directors, the Executive Director (ED) sets strategy and oversees its implementation in collaboration with staff and key stakeholder partners. The ED ensures the programmatic and financial health of the organization and is responsible for directing all activities of Minnesota Alliance With Youth (the Alliance). The Executive Director is responsible for day-to-day operations, including resource and program management, communications, personnel oversight, partnership development, and budgeting/finances. The Executive Director provides vision and direction for the Alliance's values-driven work with Minnesota youth and those who serve them.
WE ARE LOOKING FOR A…
People Leader. Guides, inspires, trains, and develops staff to ensure equity, effectiveness, efficient adherence to mission as well as belonging and growth. Promotes an organizational culture that fosters cooperation, open communication, and passion around a common organizational vision.
Strategy Leader. In conjunction with the board and staff, develops, implements, and monitors long term strategic plans that ensure sustainability, and are in alignment with the Alliance's mission and vision. Provides overall direction for implementation of plans to ensure that the organization achieves its mission.
Fiscal Leader. Develops and manages resources sufficient to ensure the fiscal integrity and health of the organization. This includes ensuring that revenue goals are met by identifying and nurturing strong relationships with existing and potential funding partners as well as exploring new revenue opportunities (i.e., federal, local, foundations, corporations, individual donors, etc.).
JOB DUTIES AND RESPONSIBILITIES:
Provide vision and leadership on the creation, implementation, tracking and evaluation of the multi-year strategic plan and annual operating plans.
Develop business/financial model to ensure sustainability.
Engage a diverse set of stakeholders in the creation and implementation of the plans.
Integrate and align Racial Equity goals and work into Alliance Strategic Plan.
Work in conjunction with the Board of Directors including: assisting with the recruitment of new members to the Board of Directors, overseeing the Finance Committee, and supporting the Board's Development Committee.
Oversee all facets of fiscal management including developing an annual budget that aligns with strategic goals and action plans, overseeing audit and tax preparation and filing and providing oversight of financial reports and accounts payable.
Oversee organizational structure and ensure that programmatic objectives are supported internally: facilities, technology, finances, communication, payroll, benefits, and other functional needs.
Lead on Advocacy efforts aligned with Racial Equity Goals (in all areas — State Legislature, National legislation, AmeriCorps Policies, etc.).
Analyze structures and policies that intersect with racial equity work and create action plan to ensure that areas of disconnect are addressed.
Serve as chief spokesperson for the organization and assure the organization and its mission are properly presented to various audiences.
Ensure the Board and key stakeholders are informed on organizational progress.
Policy and Strategic Partnerships
Foster strategic partnerships to further advance the Alliance's mission.
Develop statewide delivery system for organization's strategic initiatives: AmeriCorps Promise Fellows and VISTAs; and the Minnesota Youth Council.
Support public policy agenda to ensure equitable educational supports for Minnesota youth.
Drive effort at MN Legislature to secure and maintain state funding for major programs.
Partner with national organizations with similar missions.
Develop and administer a comprehensive evaluation plan of key programs and partnerships.
REQUIRED QUALIFICATIONS:
● Four year college degree minimum/Master's degree preferred
● 7-10 years of related leadership experience
● 3-5 years working directly with a Board of Directors
● Commitment to Minnesota Alliance With Youth's mission and core values of equity, collaboration, and quality
● Excellent written and verbal communication, problem solving, interpersonal, organizational and time management skills
● Ability to model authenticity, transparency, and vulnerability in a senior leadership role and build trust at all levels of the organization
● Educational, professional, and lived experiences that inform one's awareness and understanding of equity issues in the workplace, education systems, and non-profit systems
HOW TO APPLY
Interested candidates should submit cover letter, resume, and salary expectations no later than 9:00pm on Friday, August 26, 2022. You can apply in the following ways:
1. Apply via email Joelle Allen at joelle@kpcompanies.com.
2. Apply by mail at: MN Alliance With Youth Search c/o kpcompanies, ATTN: Joelle Allen 5775 Wayzata Blvd, Suite 700, St. Louis Park, MN 55416.
3. Apply on Linkedin at https://www.linkedin.com/jobs/view/760588266/?capColoOverride=true
All submissions received in strictest confidence. Both kpCompanies and the Minnesota Alliance With Youth are equal opportunity employers.
Equity & Salary Disclosure
We believe in practices that create real equity and pay parity regardless of background or identity and we freely discuss compensation with all qualified candidates the first time we interview them. Saving the salary discussion for the first conversation allows us to fully understand the needs of each candidate and to ensure that qualified candidates, even those who've historically been overlooked and/or underpaid, don't self-select out of the processes based on salary alone, as our experience and research suggests. In addition to those who opt out because they fear the salary may be out of reach for them, we equally don't want to miss out on conversations with candidates who are slightly over the range when in some cases the total compensation including factors such as bonuses, flexibility, and better health benefits, etc may exceed expectations. Finally, as a search firm – we are always looking for top-notch talent to introduce to our clients. Should the salary or any other requirement not be a fit, there is often a chance that someone on our team is working on another position you may be a better fit for. If you would like to discuss your qualifications for this role as well as discuss salary and compensation – just give us a call, we'd be happy to discuss!