Youth Council Members Participate in Listening Session
November 19, 2010
Apoman Abella and Ananaya Alwal members of the Minnesota Youth Council and students at Worthington High School spoke at a listening session in Willmar about the experience and impact the Nobles County Integration Collaborative has had on their lives. The Alliance's AmeriCorps Promise Fellows, Chelsea DeRuyter and Gloria Alatorre were also in attendance supporting the youth they serve.
Click here to read the full article.
Below are pictures from the event.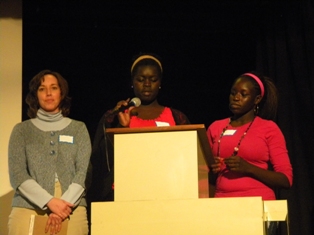 *Special Thanks to Chelsea DeRuyter for providing the pictures and the article.