Youth Voice Service Mini Grants
October 9, 2020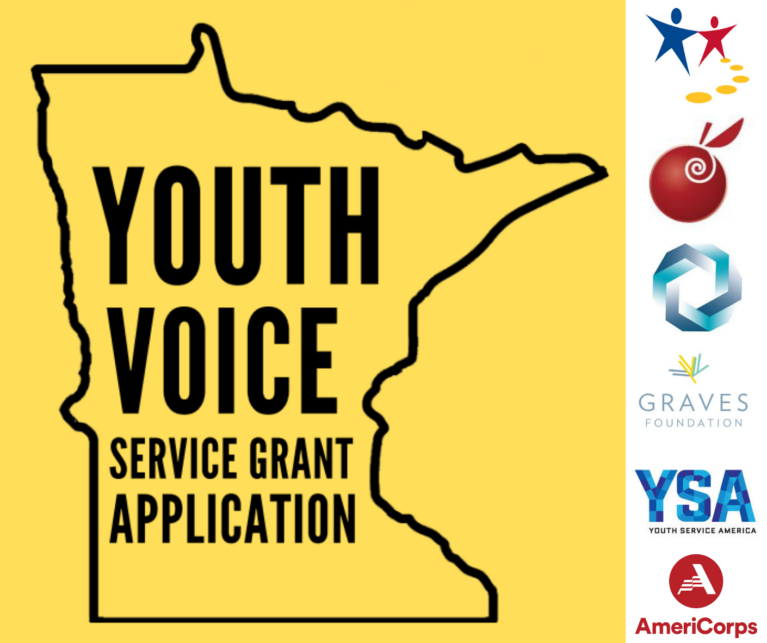 The Youth Voice Service Grant (supported by the Minnesota Youth Council) offers young people in the Roseville Area School District and broader state of Minnesota an opportunity to showcase their ongoing youth led organizing efforts.
This project is a partnership between Roseville Area School District, Minnesota Humanities Center, and Minnesota Alliance With Youth and funded through Youth Service America and the Graves Foundation .
Before beginning your application, please ensure that your project will take place in the state of Minnesota and addresses one or more of the following focus areas: Juvenile Justice, Education Equity, Environmental Justice, and Health and Wellness.
Projects should be completed by 11:59PM on May 7th, 2021. An extended deadline of December 31, 2021 will be considered if requested.
Focus Area Descriptions:
Juvenile Justice seeks to disrupt the school-to-prison pipeline and advocates for young people involved in Minnesota's carceral system.
Education Equity works to advance learning opportunities and options available for students in order to create better educational experiences, and personalized and holistic education for all young people in Minnesota.
Environmental Justice works to address the realities of climate change and environmental racism, and advocates for Minnesota's investment in sustainable energy.
Health & Wellness advocates for the holistic support of young people across Minnesota, focusing specifically on mental, sexual, and physical health
Learn more about the mini grants and how to apply. 
Ready to submit your application?  Click here!