Space Rental
• • •
Minnesota Alliance With Youth's Training Room and Conference Room is available for use by groups and persons, regardless of their beliefs or affiliation, with the following provisos:
The cost for reserving our training and conference room (including use of projectors, whiteboards, coffee machine, wi-fi, self-catering, water cooler and fridge) is $175 per day. This pricing is negotiable on a case by case basis and use of the smaller conference room is available at a reduced cost. You can contact Kita Yang, at kyang@mnyouth.net or 651.528.8589 for any questions of inquiries.
Training room: 50 person capacity
Conference room: 10-15 person capacity
The training space is available on a first-come, first-served, reserved basis. Frequency of booking may be limited for an individual organization based on anticipated demand. The Alliance reserves the right to cancel any reservation granted to an outside organization for operational reasons. The Alliance will give as much notice of a canceled reservation as is feasible.
Rooms are available only during hours the Alliance is open (8:30am-5:00pm) unless special approval is given at the time of reservation by the Alliance.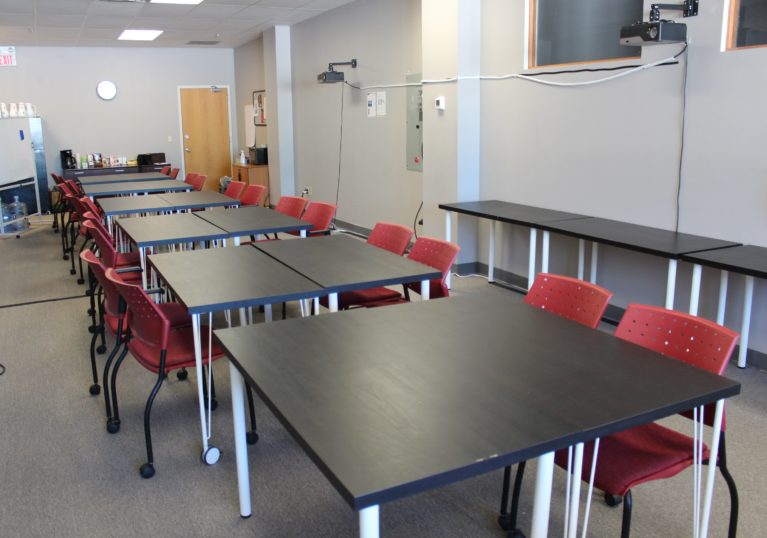 As a practice, priority will be given as follows:
 First priority will be given to Alliance-sponsored events. In prioritized order these include:
Meetings or programs generated by Alliance staff;
Events or programs jointly sponsored by the Alliance and its partners
 Second priority will be given to:
Meetings and events sponsored by neighborhood and community-based groups and organizations from the area served by the Alliance
 Third priority will be given to:
Organizations involved in literacy, or educational programs serving children and youth groups
 Fourth priority will be given to:
Other non-profit public and/or social service organizations
 Fifth priority will be given to "for profit" groups.