APPLY TO SERVE
• • •
Positive interactions with caring adults make a difference in the lives of Minnesota youth. The Alliance's AmeriCorps Promise Fellows help youth reach high school graduation success and make an impact on our state's unacceptable graduation disparities.
We are currently accepting applications for our full-term (11 months) AmeriCorps Promise Fellow positions to start September 2019.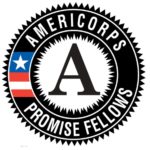 AmeriCorps Promise Fellows directly serve youth in school and community settings and assist students in reaching their full potential by connecting them with caring adults, service opportunities and out of school support. Committed to providing the right support to the right youth at the right time, Promise Fellows are working to overcome the challenges facing Minnesota students.
Interested in serving as an AmeriCorps Promise Fellow, but not exactly sure where?  A member of the Alliance team can find the best service site for you!  Just apply for our sample 40 hour/week or 20 hour/week position and we will help!
Available Service Locations:
2019-20 Promise Fellow Position Details:
Service Dates – September 1, 2019 – July 31, 2020 (staggered start dates following September 1st)
Full Time – 40 hours per week*, Education Award – $6,095, Living Stipend – $636 (pre-tax amount) twice per month
*30 and 20 hours per week positions available at some sites.
Application Deadlines:
Promise Fellow applications are accepted on a rolling basis. We recommend submitting your application as soon as possible to ensure host site availability.
Questions? Contact our Recruitment Team! 
recruitment@mnyouth.net or 651-587-0531