Recruitment Toolbox
• • •
Help us spread the word about serving in our AmeriCorps programs! Here's some things you can do:
Share your story. Hearing about service directly from people who have done it is our most effective recruitment strategy. Talk about it with your family and friends, with your students and anyone else that will listen!

Post on your social media or post flyers. You can use any of the materials below to post on social media. Or you can print any of them and hang them in coffee shops, community spaces or job boards!

Connect us with your network. What groups of people do you know that would be interested in learning about AmeriCorps? It could be colleges, student groups, other nonprofit organizations, or community groups, etc. You can share the opportunities with them, or connect them with our recruitment staff and we can share!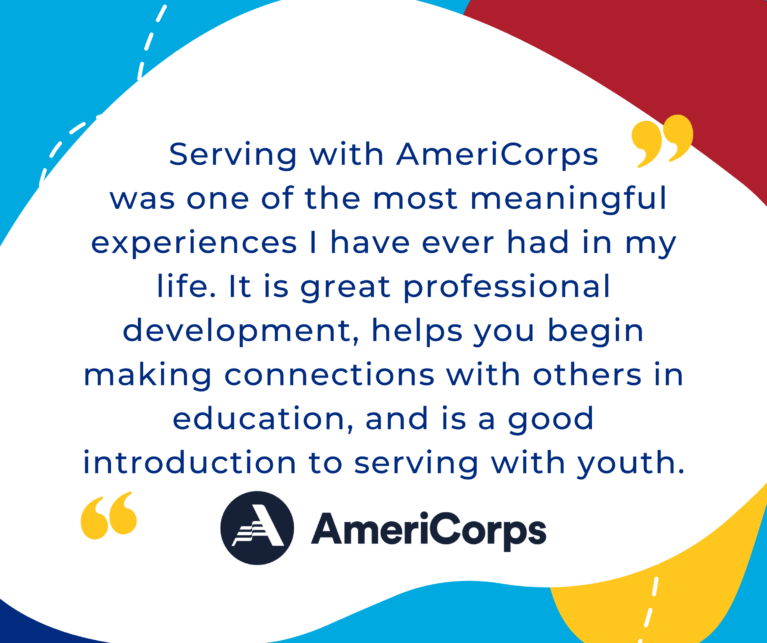 Sample language for social media
General
Minnesota Alliance With Youth is now accepting applications for the 2022-23 service term! Minnesota Alliance With Youth matches AmeriCorps members with schools and nonprofit organizations that are working towards creating educational equity in systems that youth are impacted by. Our AmeriCorps members are the people helping Minnesota Alliance With Youth enact their values of equity, quality and collaboration everyday for the benefit of young people across the state. Apply today at: mnyouth.net/americorps
AmeriCorps Promise Fellow
Minnesota Alliance With Youth is now accepting applications for the 2022-23 service term! AmeriCorps Promise Fellows support young people in accessing equitable educational opportunities that foster their individual assets, honor their voices, and prepare them for high school graduation. Committed to providing the right support to the right youth at the right time, Promise Fellows work to overcome the challenges and barriers facing Minnesota students. Promise Fellows also get to build valuable experience, skills and professional development under the support of Minnesota Alliance With Youth and host site staff. Apply today at: mnyouth.net/americorps
AmeriCorps VISTA
Minnesota Alliance With Youth is now accepting applications for the 2022-23 service term! The Alliance's AmeriCorps VISTA (Volunteers In Service To America) program builds organizational capacity by strengthening and connecting existing resources and best practices to better serve youth, especially young people of color and young people living in poverty. VISTAs are closely connected with a trainer and cohort of other VISTA members to receive ongoing support and to enhance the learning that VISTAs get during their term of service. They also get to participate in professional development and networking opportunities. View open positions and apply today at: mnyouth.net/americorps
Shareable social media graphics (right click to download and save)
 
AmeriCorps Promise Fellow videos