The Promise Fellow Experience
• • •
Promise Fellows: Caring Adults who Change Young Lives
As an AmeriCorps Promise Fellow, you'll spend a year helping a small group of Minnesota students in grades 6 to 12 get the education they need to start off strong in life. Much more than a tutor, you'll work one-on-one with students who are struggling in school using the proven Promise Fellow Model for youth support. You'll foster your student's unique talents, honor their voices, and help them prepare for graduation and beyond. The work will be challenging, and you're guaranteed to grow and change along the way. All year long, you'll have the support you need to successfully fulfill the role: financial assistance, mentorship and leadership training, and the extraordinary school or nonprofit community you will serve in, as well as the support of other Promise Fellows, present and past.
The Promise Fellow Model in Action lays out what AmeriCorps members do, and how they do it!
Promise Fellows serve in schools and community organizations as part of a Youth Success Team, and implement a prevention-oriented approach to addressing student dropout by targeting students in grades 6-12 who show the early warning signs of school disengagement.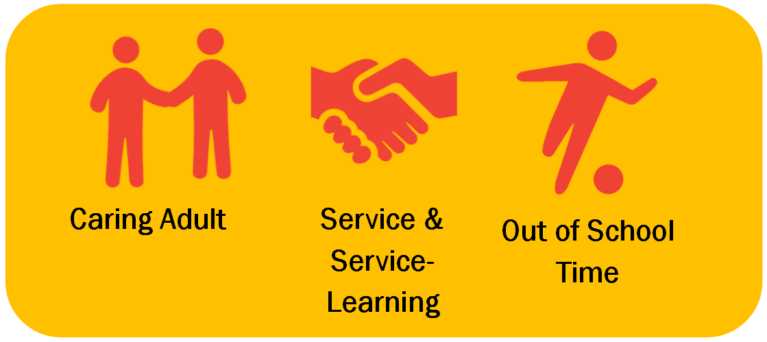 Through evidence-based supports in three core areas; Caring Adult, Service & Service-Learning, and Out of School Time, Promise Fellows make sure that young people can achieve their full potential.  
What does service look like?  Check out these Stories of Service from some of our AmeriCorps Promise Fellows! 
Listen to this conversation with Essence about the life-changing relationship she had with her AmeriCorps Promise Fellow, Jamie!
Start Your AmeriCorps Promise Fellow Application!

Where you'll serve
Promise Fellows serve in schools and community organizations across Minnesota; large, urban school districts like Minneapolis Public Schools, and small, rural schools like Greenway High School in Coleraine (population 1,970), or community organizations like YMCAs and Boys and Girls Clubs.  You might serve with a group of Promise Fellows, or you might be the only AmeriCorps member on site! Wherever you serve, you'll have both a site-based and Alliance-based team of support to help you have the best year possible.
Who you'll serve
AmeriCorps Promise Fellows each work with a "Focus List" of 30 students that are identified based on data related to the Early Warning Indicators (attendance, engagement and work completion data).  Youth participants are typically those that are struggling to engage in school and may lack connections to caring adults, academic support or opportunities to become engaged in their community. 
Learn more about the experience of a lifetime!