Advocacy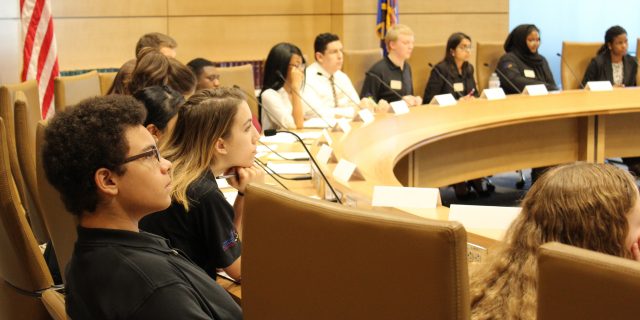 Minnesota Youth Council Advocacy
Through their work at the state legislature, the MYC acts as a voice for youth to the legislature and the governor.  Read more about the work of the Minnesota Youth Council Committee.
The Alliance is seeking state funding to support the work of the Minnesota Youth Council and ensure that youth voices continues to have a place at the state capitol.  Please call your representatives and ask them to support SF1047 and HF683.
The MYC members hear testimony on bills related to education and young people 2-3 times each legislative session.  After each meeting, MYC Policy Committee members develop and send feedback letters to the authors of each bill heard.
Watch: MYC Legislative Committee meetings
February 24 & 25, 2020 Feedback Letters
April 26, 2019 Feedback Letters
February 28, 2019 Feedback LEtters
April 20, 2018 Feedback LEtters
MYC Funding Bill Hearing- April 13, 2018
MARCH 27, 2018 FEEDBACK LETTERS
April 21st, 2017 Feedback Letters