About
• • •
Founded in 1997, Minnesota Alliance With Youth works with and for youth, engaging them as equal partners in finding the most effective and equitable solutions to our state's graduation crisis. The Alliance's work is driven by three core values; Equity, Quality and Collaboration.  We work with and for youth to ensure that all young people have access to the fundamental resources proven to ensure that youth succeed– the "Five Promises"– Caring Adults, Safe Places, a Healthy Start, Effective Education, and Opportunities to Help Others. The Alliance is a proud AmeriCorps partner.
Minnesota Alliance With Youth is committed to ensuring safe places for youth and adults. The Alliance is prepared to make reasonable accommodations to meet the safety, well-being, and comfort needs of all individuals in any Alliance-sanctioned space. The Alliance Accessibility Checklist is a tool to help ensure that ALL individuals are welcomed, comfortable, and safe at Alliance events.
2020-21 Annual Report
Audited Financials
2020/21 990
Our Mission and Vision
The Alliance works in partnership with youth to ensure that ALL young people have equitable educational opportunities that foster their individual assets, honor their voices, and prepare them to reach their goals.  We envision a Minnesota that supports young people in building their own present and future.
Goals
Challenge existing systems to integrate youth voice.
Promote policies that support equitable access to education.
Develop strong systems of engagement and collaboration.
How we Do It
Innovation Through Collaboration: AmeriCorps
The Alliance's AmeriCorps Promise Fellow and VISTA members specialize in creative approaches to multi-sector work, bringing new perspectives to the issues of educational equity, poverty and the achievement gap.
Youth ENGAGEMENT: Minnesota Youth Council
The Minnesota Youth Council is a collaboration of young people from across the state of Minnesota working together to empower and mobilize the 325,000+ middle and high school aged people to work towards a Minnesota where no decision is made about them without them!
The Problem
Despite a decades-old assumption that Minnesota is a national leader in education, the statistics show a very different reality. While White, middle and upper class students are largely seeing success in school and graduating on-time from high school (89% in 2020, according to the Minnesota Department of Education), students of color and low-income students are not experiencing similar levels of success.  4-year graduation rates for these student groups show the unacceptable disparities that persist in Minnesota.  (2020 4-year graduation rates; African American students- 69.2%, Hispanic/Latino- 70.4%, Native American- 55.7%, Free and Reduced Lunch- 71.6%).
High School graduation is a milestone that ALL students deserve to achieve, and is critical in setting young people up for successful futures.  We are failing our young people.  We know that all youth have promise and potential, and that a one-size-fits-all approach to education is not working.  We also know that the true experts on students' experiences- youth themselves- are often left out of conversation when it comes to the issues facing young people and communities, such as education and the achievement gap. Even well-intended efforts to work for youth- by protecting them from perceived threats or by rescuing those who are in jeopardy- can prevent us from recognizing the importance of working with youth to identify positive solutions and build stronger communities.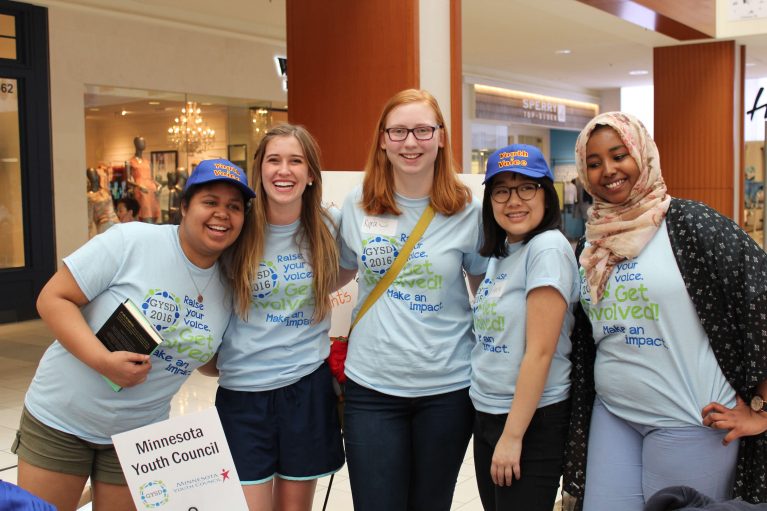 Support Minnesota Alliance With Youth
Support our work by donating today and help improve the outcome for Minnesota's youth!
Make a donation